:!: hey clan, ref is all set up and ready for use..
Contact me or T@D if you would like to apply for ref.
if you have nemesis installed, after you log on as a ref you can use the menu referee commands, you can do this by pressing ESC on keyboard. here is the ref commands you can use while playing on our server..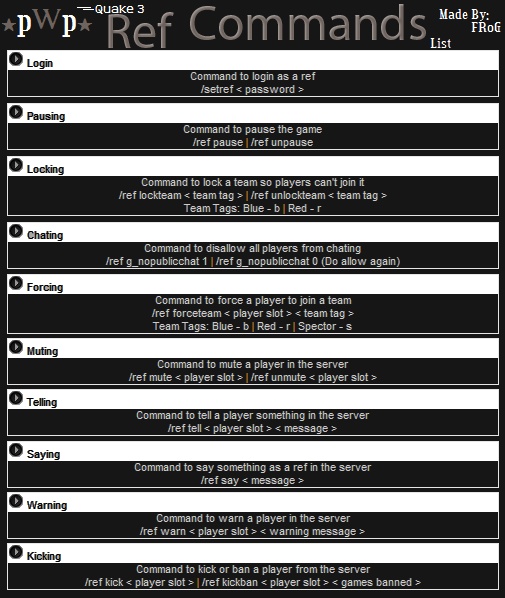 Nemesis Downloads:
http://www.q3nemesis.com/dl/Nemesis-Client-v2.0.11.zip - downlod first
http://www.q3nemesis.com/dl/zzz-nemesis-client-2-0-14_529.pk3 - update download second
Note: If you are unable to figure out where to save files and/or contents, all files must go into baseq3 folder, located in C:/program files/quake iii arena/baseq3... on most computers.